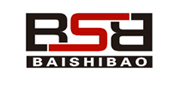 Baishibao Circuit Breaker
Baishibao

BSB1-30 Series
Baishibao
Shanghai Beihong
Shanghai Yikuang
Tiasun
ChiHET
Chinehow
Junyue
The circuit breaker is an essential part of your generator. When too much current tries to flow through the breaker it cuts the power until the problem is corrected.
Upgrade generator circuit breaker.
Factory installed breakers provide overload protection, increasing the amperage of this part may cause damage to a generator component.
Chicago IL Biggest Snow Storm History
23.0 inches Jan 26-27, 1967
21.6 inches Jan 1-3, 1999
19.2 inches Mar 25-26, 1930
18.8 inches Jan 13-14, 1979
16.2 inches Mar 7-8, 1931
15.0 inches Dec 17-20, 1929
14.9 inches Jan 30, 1939
14.9 inches Jan 6-7, 1918
14.3 inches Mar 25-26, 1970
14.0 inches Jan 18-20, 1886